The FAA is reporting that a cargo Boeing 767-300 crashed today while enrotue from Miami to Houston. This was an Atlas Air jet with the registration code N1217A operating on behalf of Amazon Air (which often has the "Prime Air") branding.
Amazon contracts out to three cargo airlines to operate these flights (ABX, Air Transport International, and Atlas Air), and in total they have 40 Boeing 767s flying for them.
The plane in question was nearly 27 years old, and over the course of its life operated for Canadian Airlines, China Southern, LAN, and more. Until 2014 it operated as a passenger jet, and at that point it was converted for cargo operations.View image on Twitter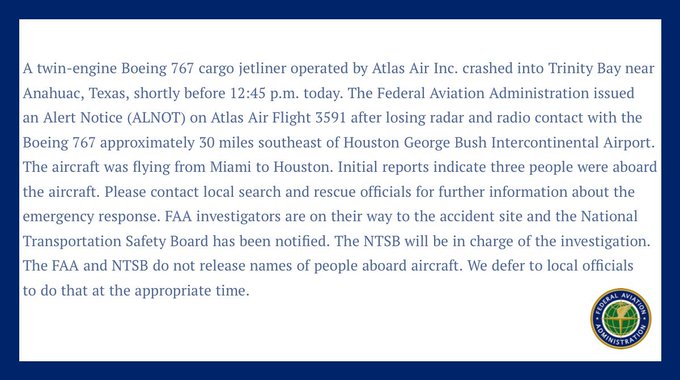 #FAA statement regarding a twin-engine Boeing 767 cargo jetliner crash near Anahuac, TX today around 12:45 p.m. CT.56711:03 PM – Feb 23, 2019827 people are talking about thisTwitter Ads info and privacy
The FAA reports that there were three people onboard the plane. Radar and radio contact was lost with the plane about 30 miles southeast of Houston International Airport, and there was no distress call from the pilots. The plane crashed into Trinity Bay near Anahuac, Texas (this is also confirmed with fight tracking software).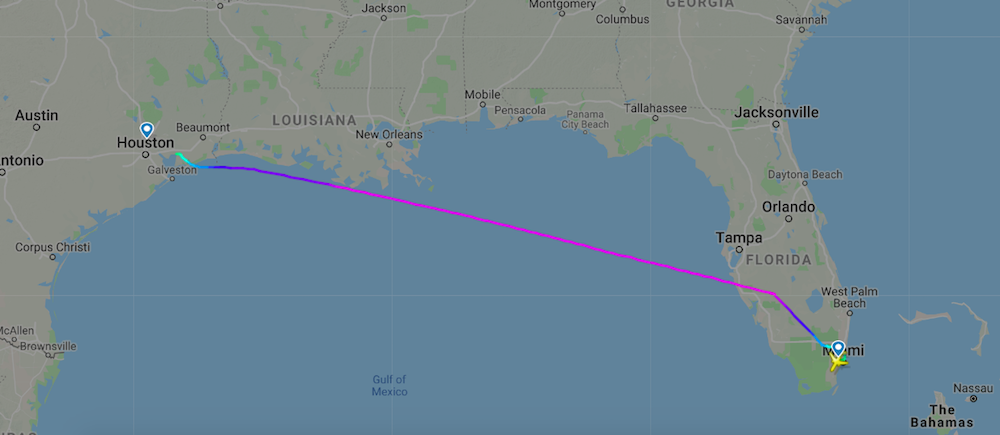 There are also now some pictures of what appears to be wreckage.
AirlineGeeks✔@AirlineGeeks · 21h
The Atlas Air Boeing 767 (N1217A) was operating for Amazon Prime Air with a flight from MIA – IAH. Initial reports say three people were onboard the aircraft.
.@abc13houston had live images coming in over Trinity Bay. USCG helicopter and boats have arrived in what looks like a debris field in the water. #5Y3591 pic.twitter.com/gNd9lpGyJW4711:28 PM – Feb 23, 2019Twitter Ads info and privacy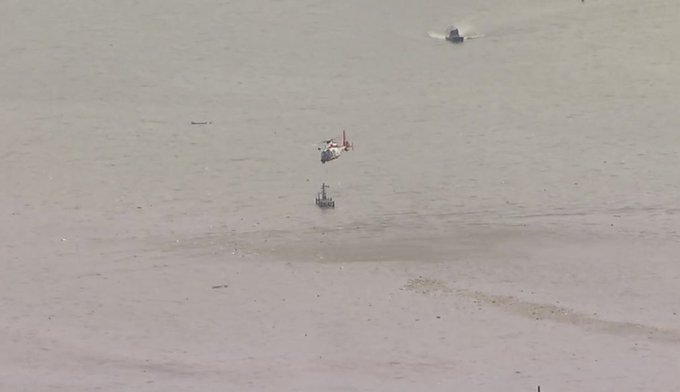 49 people are talking about this
In total the plane was flying for 2hr6min, and the incident occurred around 12:45PM local time.
Yesterday evening the plane flew from Honolulu to Ontario, then it operated a redeye from Ontario to Miami, before operating the flight to Houston today.
The last fatal cargo crash in the US was on August 14, 2013, when a UPS Airbus A300 crashed just short of the runway in Birmingham, Alabama, killing both of the pilots.
My thoughts are with the crew onboard and their family…